FOR IMMEDIATE RELEASE: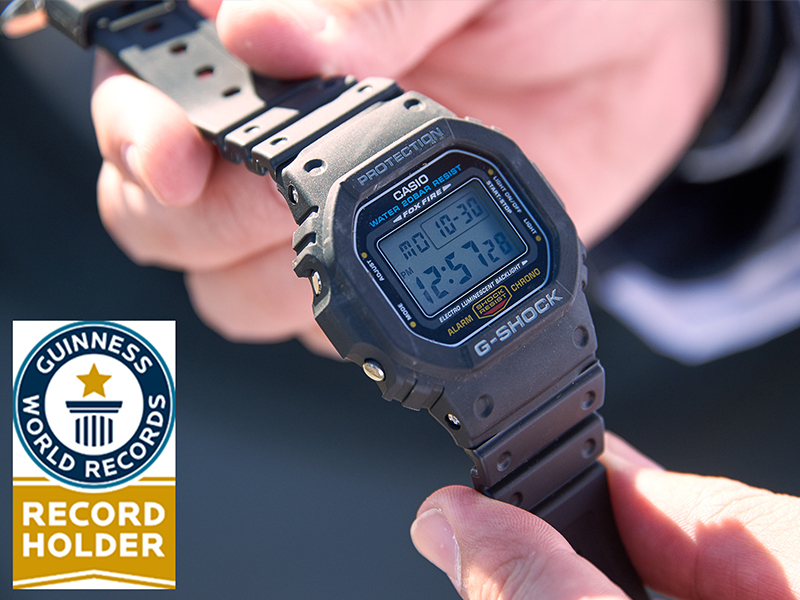 CASIO G-SHOCK OFFICIALLY BREAKS GUINNESS WORLD RECORDS TITLE
G-SHOCK Model Survives 25 Ton Truck
DOVER, NJ, December 12, 2017
-Today, Casio
G-SHOCK
announces it has earned the Guinness World Records title for the Heaviest vehicle to drive over a watch. In order to prove G-SHOCK's namesake as the toughest watch, Casio challenged the title on October 30, putting its G-SHOCK, DW5600E-1 model to the test under the weight of a 24.97-ton truck. To achieve such a feat and break the record, the timepiece had to function properly after being run over by a minimum of 20 metric ton truck. The DW5600E-1 is the only watch to successfully withstand the challenge, and this is the first time Casio G-SHOCK has ever held a Guinness World Records title. The iconic square case model was selected for this challenge represents the origin of the G-SHOCK brand, and now represents the brand's ethos of "Absolute Toughness" like never before. A video of the record-setting test drive can be viewed here:
http://bit.ly/GSHOCKWorldRecord
.
Learn more about G-SHOCK and its products.
Learn more about Casio America, Inc and its products.