FOR IMMEDIATE RELEASE: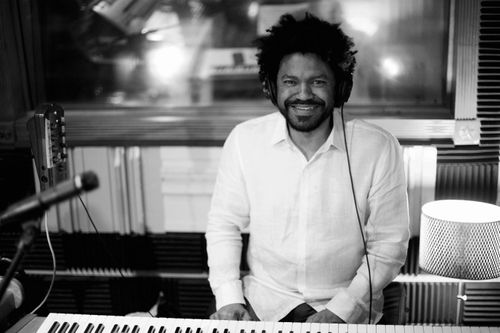 CASIO'S APRIL ARTIST SPOTLIGHT: DARRELL LAVIGNE
Veteran Pianist Recording New Album and Preparing for Tour
DOVER, NJ, April 25, 2018
- This April, Casio America, Inc., a leading innovator of
electronic musical instruments
, is thrilled to highlight outstanding pianist Darrell Lavigne, as part of its Artist Program. Casio's
Artist Program
looks to assist both aspiring and established musicians by providing multiple levels of support including the best tools and technology available for them to compose, practice and perform with on the road, in the studio, or at home. Lavigne, a New Orleans native via Houston, began playing the piano in high school. In his spare time, Lavigne leads both a jazz trio and quartette that perform regularly in Houston. He also teaches music theory to children 10- 20 years old at the Louis Armstrong Summer Jazz Camp in New Orleans, which he has done for the last 18 years. "As someone who travels a great deal, Casio's Privia PX-5S is the perfect keyboard for me because it offers the versatility and portability I need in order to compose and perform on the road," said Lavigne. "In addition to being lightweight, the PX-5S is a beautiful sounding keyboard that has become the envy of all my peers and is really redefining the modern-day stage piano with its arsenal of features and sounds." Most recently, Lavigne joined the world renowned B.B. King Blues Band Featuring Tito Jackson. The band, which has been performing for over half a century, is currently recording a blues album slated for release later this year, in addition to gearing up for a nationwide tour which kicks off this summer on June 2nd at the famous B.B. King Museum in Indianola, Mississippi. "Being part of a musical career as influential and creative as Darrell's is something Casio takes a great deal of pride in," said Stephen Schmidt, Vice President of Casio's Electronic Musical Instrument division. "The main reason we started the Artist Program here at Casio was so that we could provide artists both established and aspiring alike the tools and support necessary to achieve their musical aspirations and goals. So when we hear that our instruments are making a major impact on artists' lives such as Darrell's, it makes it all worth it." Lavigne is part of the current roster of Casio artists including Tom Brislin, Eldar Djangirov, Kyle Morrison and more. For additional information about Casio's Artist Program or portfolio of electronic musical instruments including the Privia PX-5S, please visit
www.CasioMusicGear.com.
About Casio America, Inc.
Casio America, Inc., Dover, N.J., is the U.S. subsidiary of Casio Computer Co., Ltd., Tokyo, Japan, one of the world's leading manufacturers of consumer electronics and business equipment solutions. Established in 1957, Casio America, Inc. markets calculators, keyboards, mobile presentation devices, disc title and label printers, watches, cash registers and other consumer electronic products. Casio has strived to realize its corporate creed of "creativity and contribution" through the introduction of innovative and imaginative products. For more information, visit www.casio.com.