FOR IMMEDIATE RELEASE: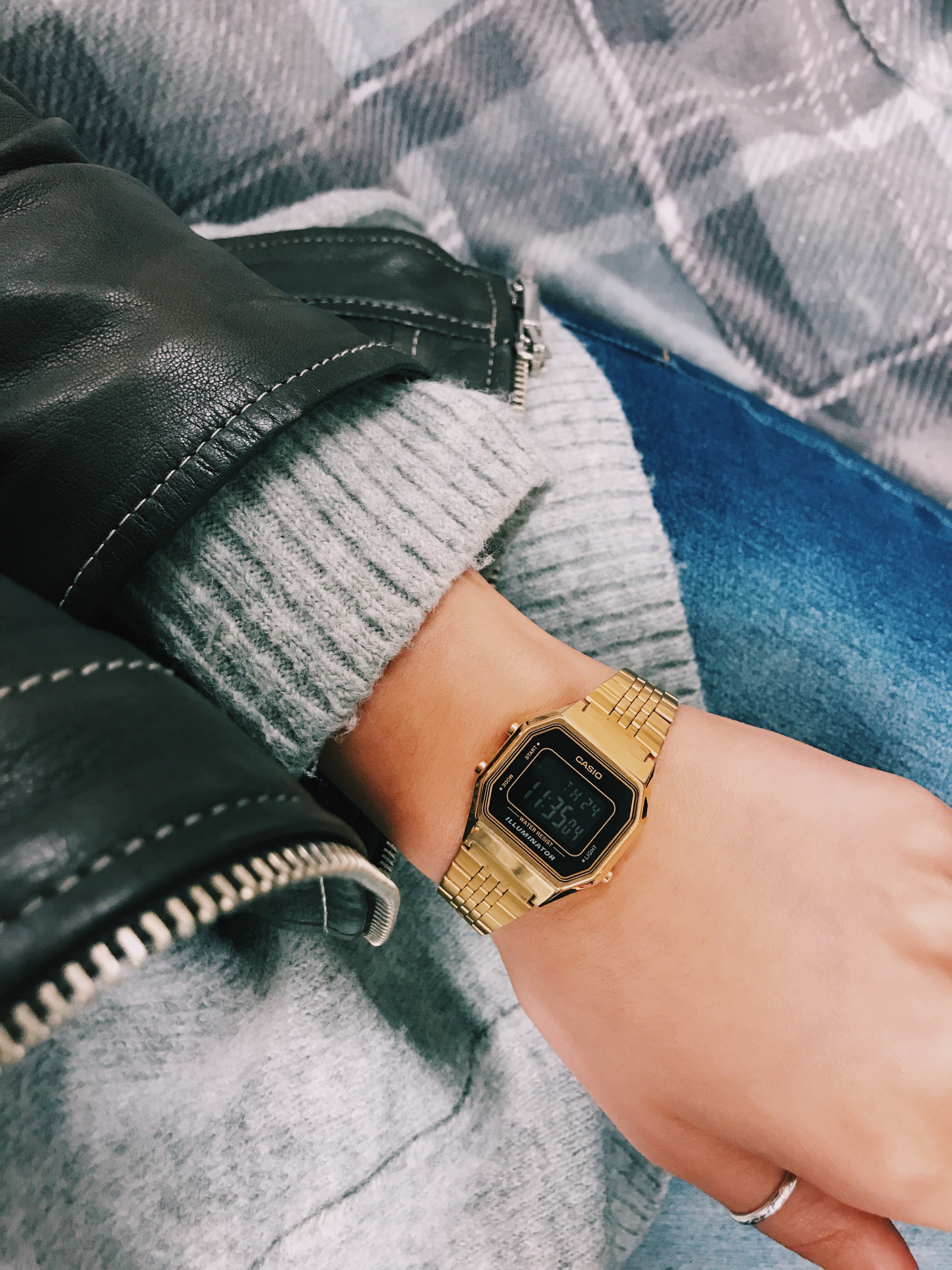 ENHANCE YOUR FALL FASHION
Accessorize with Casio's Vintage Collection Timepieces
DOVER, NJ, October 18, 2017
- Seasons may come and go, but the Vintage Timepiece Collection from
Casio America, Inc.
is an accessory that remains timeless no matter the time of year. When the temperature begins to dip, modern accessories like chunky sweaters and cable knit scarves become the go-to. But why stop there? With a classic design and a variety of features, a Vintage Timepiece is the perfect throwback accessory to tie together your favorite autumn wardrobe pieces. Casio's Vintage Timepiece
Collection
features stainless steel bands in different metallic color combinations from gold and black, rose gold, silver, and even camo patterned. These metal hues complement the rich and vibrant color trends of fall, like Grenadine red and tawny Autumn Maple. Whether your style is simply classic or retro glam, the collection offers a range of timepieces for any look. Additionally, each timepiece comes equipped with Casio's LED-lit display face, a countdown timer and a 1/10th second stopwatch. The timepieces also feature a daily alarm, hourly time signal, and an auto-calendar, making them a necessity for anyone looking for fall fashion flare that keeps them on time and up to date with appointments. The Vintage Collection is available for a MSRP of $55-$65, depending on the model, and is available at select fashion boutiques, Macy's, and
ShopCasio.
For more information on
Casio's timepieces,
please visit
www.Casio.com.
Learn more about Casio America, Inc and its products.