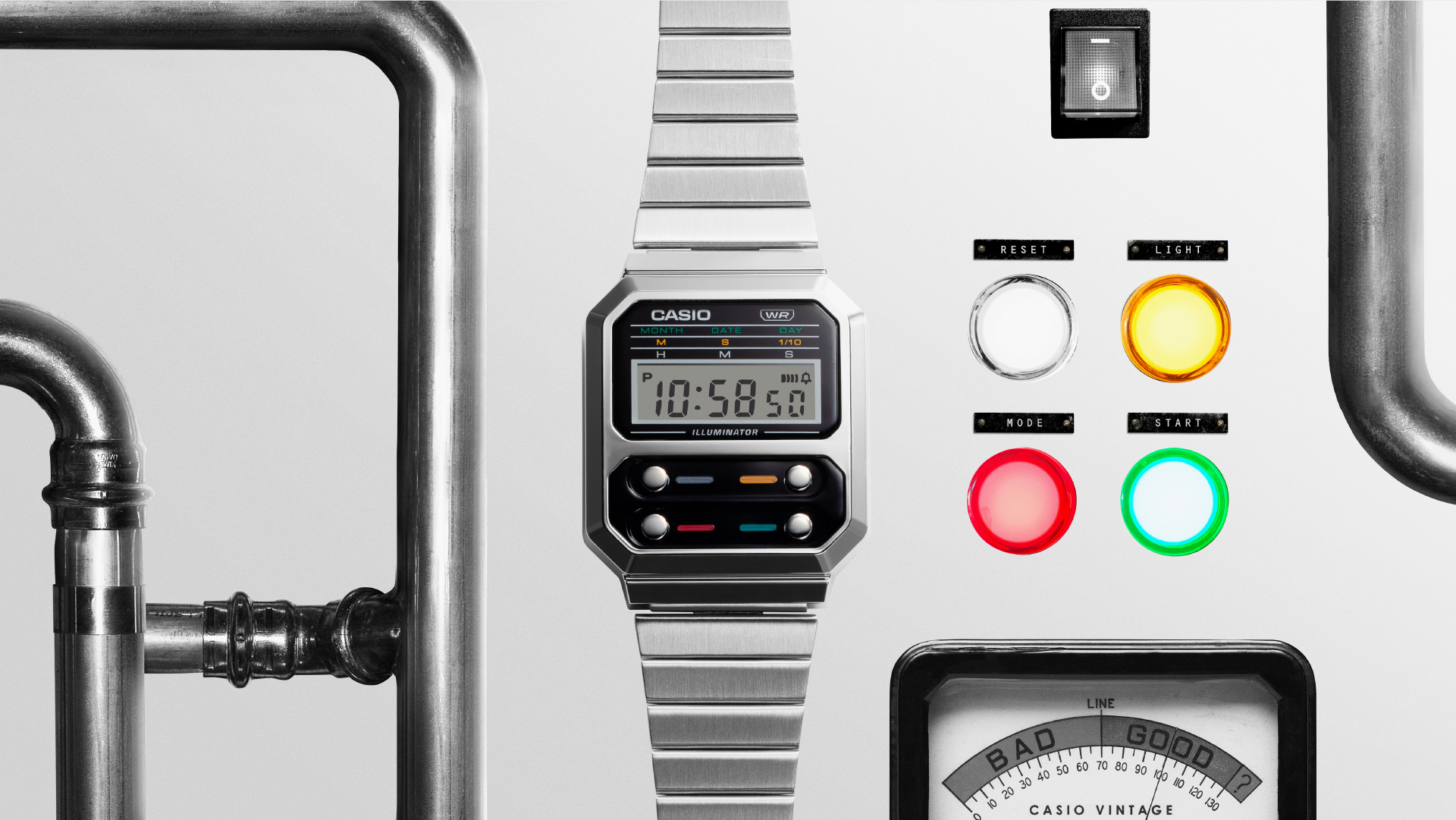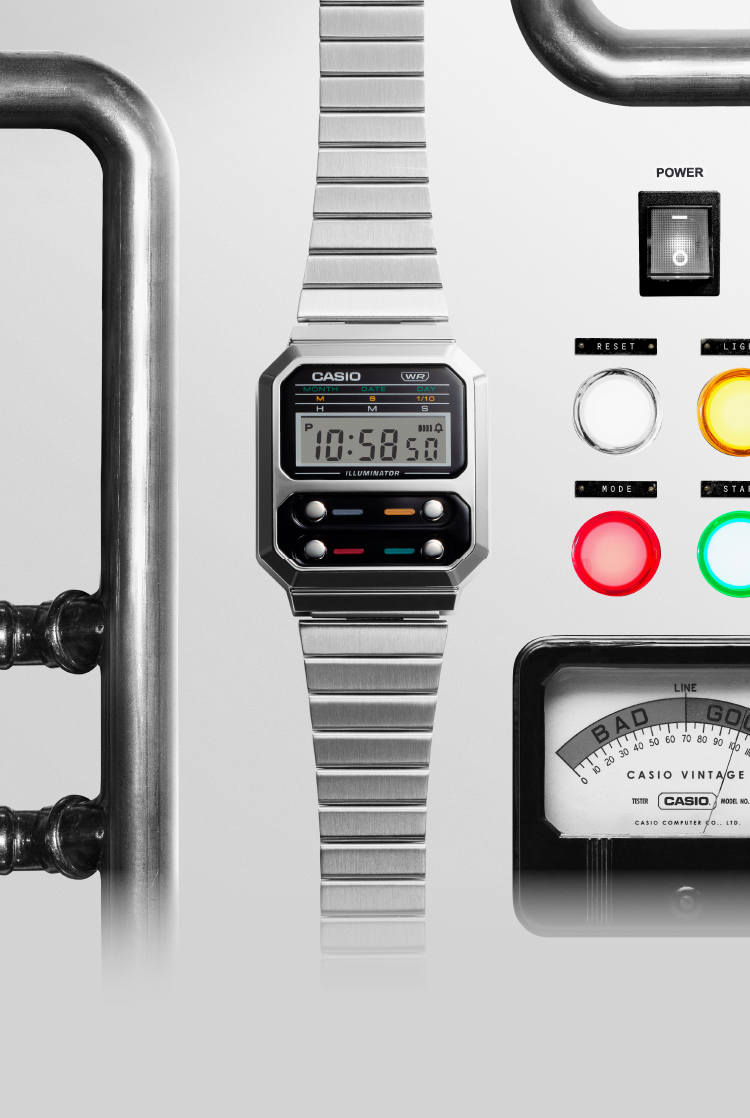 CASIO
VINTAGE
A100 SERIES
A mechanical, classic look in a retro-futuristic digital watch
This iconic digital-watch design — oblong shape, digital LCD, four buttons — pays homage to the F-100, which made its debut in 1978. New touches include the metallic-coloured case and metal band.
The resin-made case is finished with nickel-free plating that's gentle on the skin.

The stainless-steel band lends a refined touch.

The face, LCD display, and glass printing are inherited from the F-100's original designs.

Four metallic front buttons: Reset, Mode, Light, and Start.